This vacancy has now closed and is listed for reference only.
Head of Registered Care Services
Vacancy Summary
Employer:
Estuary Housing
Salary:
c£53,000 per annum (depending on skills and experience) + car user allowance
Location:
Registered Office - Southend-on-Sea
Working Pattern:
Full Time
Hours:
35 hours per week.
Closing Date:
27/03/2020 at 12:00 PM
Vacancy Description
Estuary is a housing association with a strong and clear regional commitment within Essex and its surrounding areas. Our Care & Support department provides a range of services, including registered and nursing care, community support and supported living services for people with learning disabilities and /or autism, physical disabilities and mental health needs. We strive to provide creative high-quality services that meet our core values of excellence, care and innovation through person-centred care and exceptional leadership.
We have a fantastic new opportunity for a Head of Registered Care Services to join the department. As an experienced and motivating leader, you'll be line managing a team of Service Managers, providing them with all the support, supervision and development they need in order to deliver excellent, responsive and individualised services.
You'll manage budgets with a focus on maintaining income; contribute to the risk management process and ensure our services are fully resourced with competent staff through effective workforce planning, recruitment and retention activities. Other key deliverables of this important role include the development and implementation of policy and procedure; quality standards; contractual agreements and other initiatives in order to meet regulatory/legislative requirements, drive performance and embed good practice.
As an effective communicator and role model for the department, you'll be promoting Estuary's Care & Support brand and ensuring good relationships are maintained with commissioners and other external stakeholders. Using your commercial acumen, you'll also play a crucial role in negotiating funding and identifying and securing new business opportunities in accordance with Estuary's risk management framework, organisational objectives and care & support strategy.
To succeed in this role, you'll be an experienced senior level professional with a proven track record in a care & support environment or similar sector. You'll be an ambassador for excellent customer care and human rights, and will lead by example in providing leadership and guidance to others, with a positive, solutions-focused approach to resolving issues and managing change. As a strategic thinker with strong business acumen and budget management skills, you'll be able to build strong relationships with internal and external stakeholders at all levels and identify and develop new business opportunities.
You'll need to be able to work flexibly to participate in an on-call rota and work additional hours as required. Access to your own vehicle and a full UK driving licence are also essential as you'll be travelling to our services across Essex on a regular basis.
The closing date for applications is midday on Friday 27th March 2020.
Values-based recruitment
Estuary has a values-based recruitment policy which means our selection process is aligned with our core values of Excellence, Care and Innovation - this ensures that, when recruiting, we find the right person with the right values and expected behaviours for the job, who will strive to provide excellent services to the people we support. This supplements our requirements for essential and desirable skills, knowledge and abilities for each role.
Safeguarding & recruitment
Estuary is committed to safeguarding and practices safer recruitment standards and expects everyone who works for us to share the commitment to safeguarding children and people with care and support needs. The successful applicant will be required to provide proof of eligibility to work in the UK. This post is also subject to a satisfactory enhanced Disclosure & Barring Service check.
Diversity & inclusion
At Estuary, we're committed to embedding equality and diversity at the heart of our culture and everything we do. We aim to be an inclusive organisation in which individual differences and needs are supported, and a place where everyone has a fair opportunity to fulfil their potential without suffering discrimination, harassment or disadvantage. We strive to ensure the people who work for us and use our services, as well as their families and carers, are treated with dignity and respect at all times.
Benefits
We offer an excellent range of benefits which includes generous holiday and car allowances, career average pension scheme with life cover, a health care cash plan plus much more!
How to apply
Please apply for this role using the online application form. You will find the form attached as a link to this job advertisement. If you take the option to register with us you can save your details and do not have to complete the form in one sitting. If you are unable to use the online process please call us on 0300 3045000 to request a paper application pack.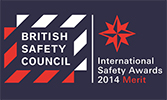 Further information on this vacancy